Grand Island Sales & Service has been hauling bulk fuels for 50 years. We have the experience to get the job done right. GISS does your job safely, following protocols and security programs to protect both the public and the environment. Everyone in our company takes safety seriously, especially our drivers, who have the ultimate responsibility when out on the road. 
We generally haul within a 500-mile radius around Buffalo, NY. We work primarily in the Eastern United States and Southern Canada, including New York, Ohio, Pennsylvania, and Ontario. We also haul as far west as Michigan. Not sure if you fit within our geographical boundaries? Contact us today and we will be happy to discuss it with you.
Value-Added Services 
24/7 Availability
GISS never stops. We have drivers on the road 24 hours a day, 7 days a week, 365 days a year. The same goes for our Customer Service team – we're available 24/7/365 to help you with questions, problem-solving, orders, inventory management, and emergencies. 
Same-Day Delivery
We are always open to call-ins that are short notice, and most often, we can fulfill them. We offer quick response time, too, so you'll know right away if we can fulfill your order. 
Timed Deliveries

Grand Island is the only Western New York carrier that offers timed deliveries. Our dispatch and drivers will coordinate for 2 hour delivery windows to meet our client's specific needs. We go the extra mile to make sure your operation is accommodated!
Split Ship Delivery
Most of our trucks are equipped with several compartments. We can haul different fuels in one run, with only one delivery charge. Our drivers are expertly trained to accurately load even the most complex orders.
Any Size Delivery
GISS is capable of small-volume deliveries. Conversely, many of our trailers are specially ordered to accommodate extra high volume for bulk deliveries or anything in between. 
Superior Equipment
Our equipment is the best on the road because we fine-tune it to suit exactly what we need. We special order our tankers to meet the highly specialized needs of our fuel customers. We also do repairs in-house so we know that they're done right.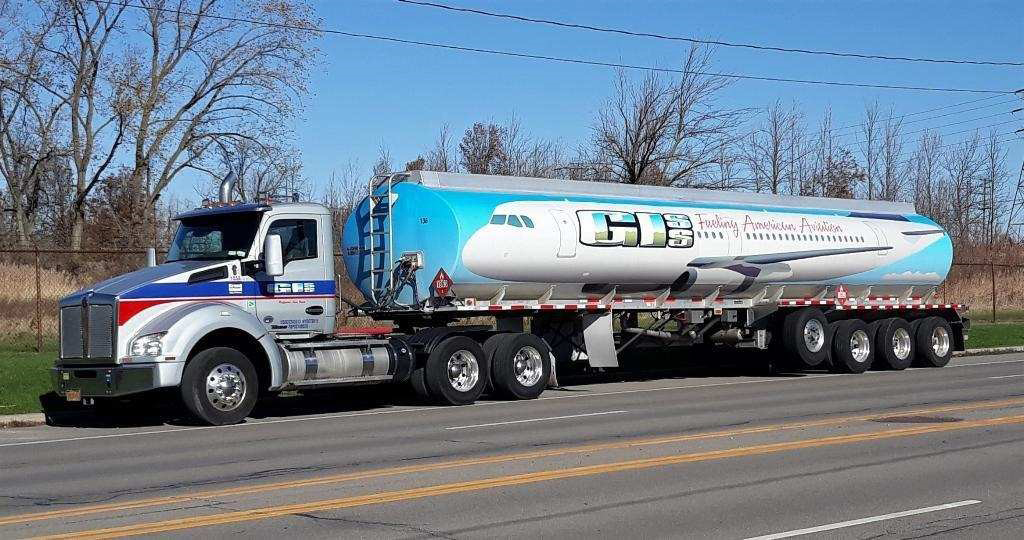 GISS hauls a variety of petroleum products, including:
Gasoline

Lubricants

Anti-freeze

Diesel

Heating Oil

Kerosene
GISS picks up and delivers to:
Gas stations

Fill brokerages

School districts

Municipalities (with fleets of snowplows, repair trucks, etc.)

Other contracted petroleum producers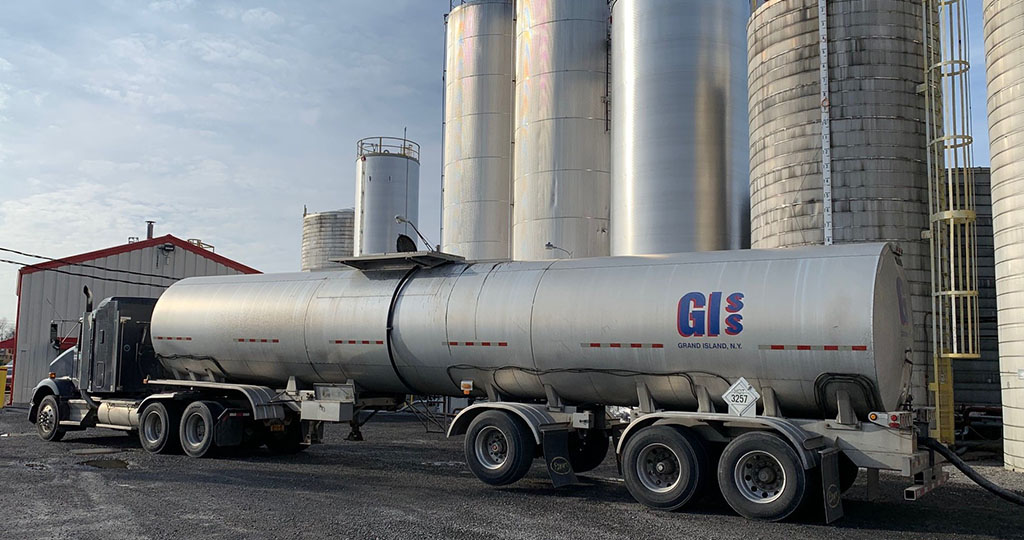 Choose GISS for safe and skilled asphalt hauling from refineries to asphalt suppliers, such as construction companies and manufacturing processing plants. We use dedicated trailers that are specialized for optimal efficiency with asphalt. The asphalt inside the tanker is kept at 300 degrees, so as always, safety is our number one priority.
Asphalt materials we haul:
PG 52-28
64-S-22
64-V-22
58-28
400
FLUX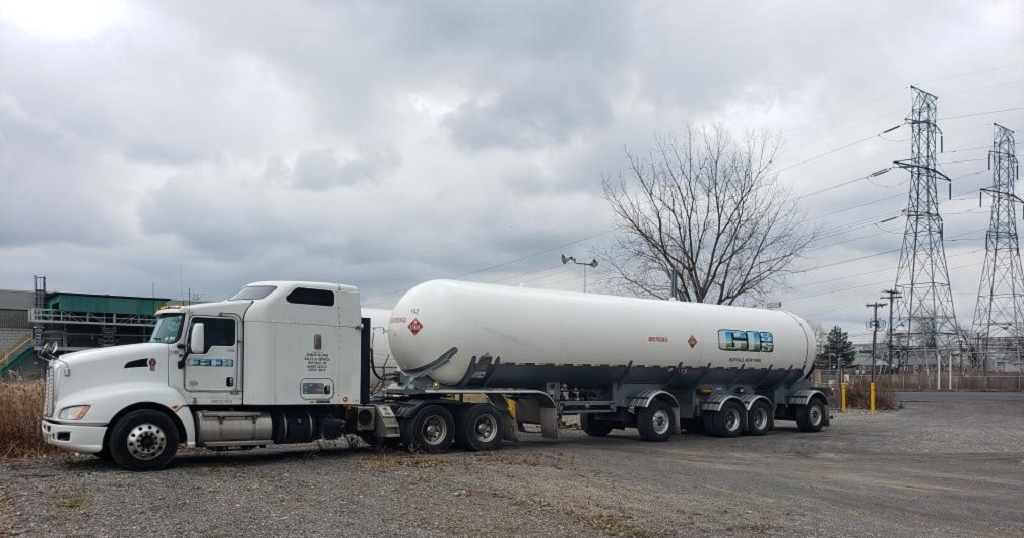 GISS is a trusted expert when it comes to hauling bulk and high capacity propane. We typically deliver to distribution centers within a 500-mile radius around Buffalo, NY.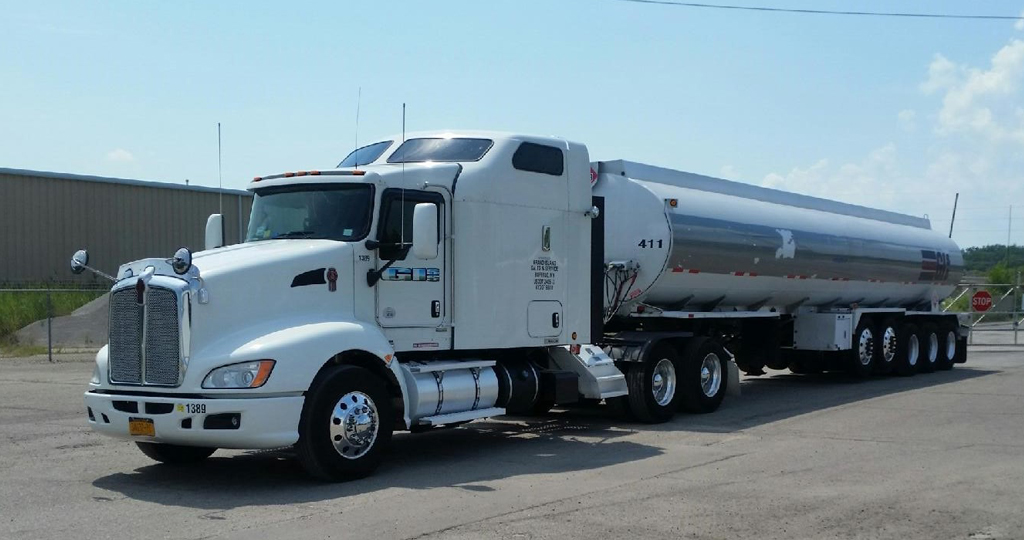 Grand Island Sales & Service are true professionals at hauling bulk jet fuel. We use dedicated jet fuel hauling tankers to avoid any cross-contamination and ensure safety.
Working For Grand Island Sales & Service
Are you looking for a job that values quality and safety? We always put those things first, whether it's in the office, behind the wheel of our trucks, or in the service shop. Come work for a company with strong core values, who values their employees.