On the Road for Over Three Decades
Grand Island Sales and Service has been hauling and wholesaling petroleum products since 1974. Just two years after our start, GISS expanded operations with the purchase of a gas station on Grand Island, New York. By the 80's, the GISS fleet included 12 trucks plus the operation of 12 retail gas operations.
Today, GISS no longer owns or operates retail stores, and instead focuses solely on the transport needs of the industry. GISS's 28 trucks and 50+ trailers haul a variety of hazardous products including: gasoline, lubricants, anti-freeze, liquid paving asphalt, propane, diesel and heating oil. Our trucks can be seen on roads and service stations throughout the Eastern US and Southern Canada, specifically including New York, Pennsylvania, Ohio, and Ontario.
Our customers include manufacturing, industrial, retail, airport and government operations.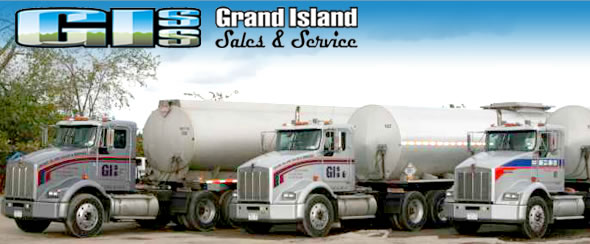 Working For Grand Island Sales & Service
Are you looking for a job that values quality and safety? We always put those things first, whether it's in the office, behind the wheel of our trucks, or in the service shop. Come work for a company with strong core values, who values their employees.