GISS Drivers collectively represent over 50 million miles of experience on the roads. That's also 50 million miles of unparalleled safety and security for both our rigs and our drivers. The net result is a long list of satisfied clients.
SAFETY INSPECTIONS
Due to the nature of commercial transport, our drivers, trucks, and equipment are subject to rigorous inspections by the U.S. Department of Transportation and local public safety authorities. We work hard, daily, to maintain our excellent safety inspection record. We have an excellent rating as a Hazardous Materials transporter and are proud of it.
DRIVER TRAINING
The safety of our trucks and the loaded product begins and ends with our drivers. We provide extensive driver training and conduct regular, safety-focused evaluations. New drivers are subject to full background checks. This is followed by comprehensive security and safety training. All drivers complete hazmat certifications for both the US and Canada. Once training is complete our drivers ride with a senior driver to learn our safety protocols under supervised, hands-on training. This supervised work continues for a minimum of 6 weeks. We conclude the supervised training with a final evaluation by our Fleet Manager. No GISS driver begins performing work solo until we are assured that they complete their duties according to our rigorous standards.
FLEET MAINTENANCE
The entire Grand Island fleet of trucks and trailers is maintained by certified technicians. We maintain a detailed database of preventative maintenance standards for every piece of equipment that we operate. The preventative maintenance standards are highly proactive to keep us ahead of any mechanical issues that can affect our fleet's safety on the road. Such high standards keep our rigs running smoothly, keeps our drivers and the public safe on the roads. These tight standards also help us run reliably and on-time for our clients.
SECURITY
Security awareness is a top priority in Hazardous Materials transport. Our security plan has been reviewed by officials at the Department of Homeland Security. It was so comprehensive that they used it as an example template for other transport companies after 9/11.
FAST Certified– Grand Island participated with the Free and Secure Trade Program (FAST). Our company and international drivers are certified with FAST. This allows for quick, controlled, efficient border crossings to and from Canada.
C-TPAT– The Customs Trade Partnership Against Terrorism is a voluntary, supply chain security program led by US Customs and Border Protection. GISS has participated in this program since 2006. The cooperative program is focused on improving the security of private companies and the supply chain concerning both domestic and international terrorism.
PIP– Partners in Protection is a cooperative program between private industry and the Canadian Border Services Agency (CBSA). Its mission is to enhance border and supply chain security. GISS participates in this voluntary program to enhance the integrity of our international transportation processes and our relationship with the Canadian enforcement agencies.
TWIC– Our drivers complete the Transportation Worker Identification Credential process with the U.S. Transportation Security Administration (TSA). TSA conducts a security threat assessment of each driver to assure their eligibility to carry this federal credential.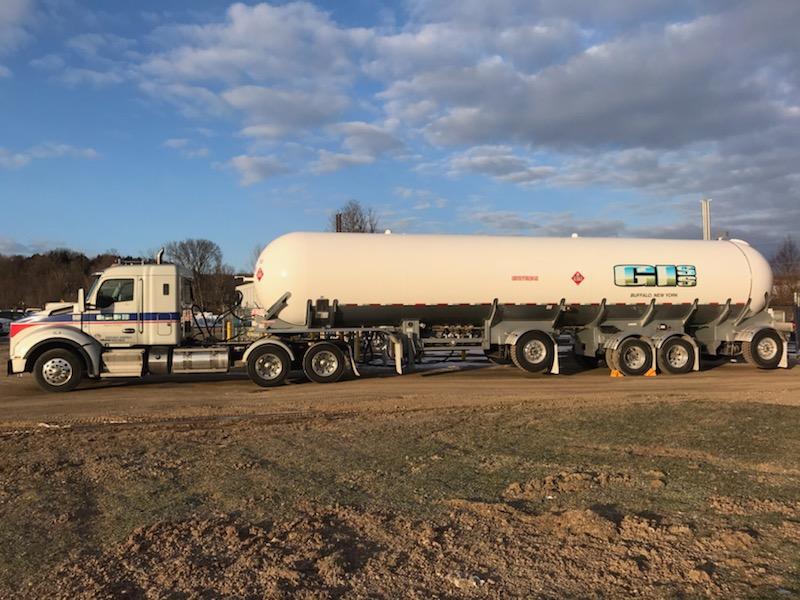 Working For Grand Island Sales & Service
Are you looking for a job that values quality and safety? We always put those things first, whether it's in the office, behind the wheel of our trucks, or in the service shop. Come work for a company with strong core values, who values their employees.